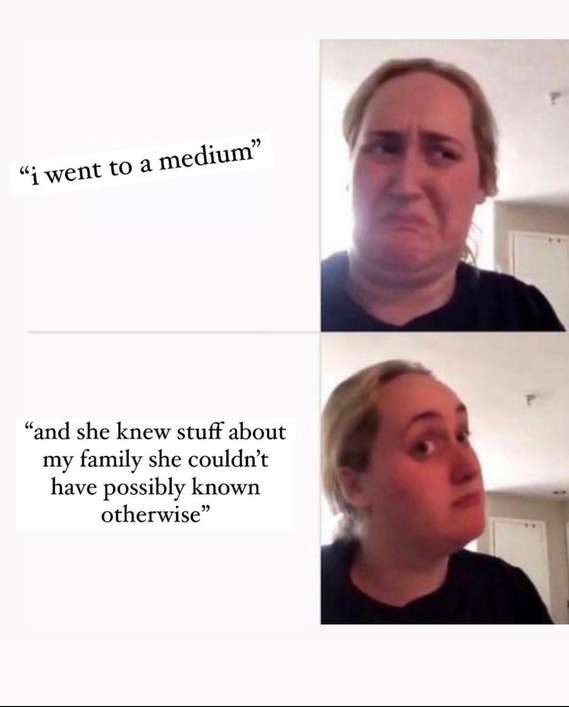 **Testimonials**
Is Sunlight Oracle the right reader for you?
Thank you to all clients who took time to recount their 1:1 experiences with me <3!
Gina from Colorado
*Mediumship*
This was my first reading, and I sought it out because I'd been struggling with grief, death, and questions about the other side.
I was blown away by the accuracy of my reading with Sunlight Oracle. After sitting with it for a couple of days, I've been able to feel the comfort of my loved one's spirit in a whole new way. I can't express my gratitude enough.
Courtney from California
*Human Design*
I reached out to Sunny for psychic help with my 9-year-old son, and she suggested a Human Design reading.
That session opened my eyes as to why we are having certain struggles and it gave me solid ideas on how I could improve things. After the first session I immediately booked one for my older son. Sunny was able to talk to him in a way that he understood, and that session has changed how he understands who he is.
I believe Sunny uses her gifts to read your chart and explain it to you in the perfect way. If you're on the fence — do it!
Hollie from California
*Mediumship*
I was amazed by how on-point and accurate Sunny was when connecting me with my son. There was so much information that was shared, and any medium could have easily been overwhelmed by it — but not this one!
I highly recommend Sunlight Oracle. She is completely professional, and has the utmost respect for her gift.
Chelsey O. from Oregon

*Mediumship*
My reading with Sunny was absolutely heartwarming. I have no doubt in my mind that she was talking to my loved ones.
Watching her shift between them and how well she picked up on each their unique personalities was just lovely. She was even able to send me down a fun little fact finding mission about a family member I didn't know anything about, and it really helped give me a sense of comfort knowing more about where I come from. I can't wait to sit with her again. She has a true gift and it was a pleasure to witness.
Abigail R. from Chicago
*Psychic*
I have had several readings now with Sunlight Oracle and have always found her to be accurate, helpful and probative. Her insight has pushed me to grow deeply as a human and in my spiritual journey.
I really appreciate that Sunny does not repeat what she thinks you want to hear, but rather approaches the work with honesty and depth. She is always willing to continue the reading until you feel clear on the message that your spirit team needs you to hear. I can't wait for my next reading, and have shared her with friends who are looking for similar support.
VyVy from Massachusetts
*Mediumship*
Sunny is the best medium I have had the pleasure of meeting, hands down. She was able to genuinely connect with my brother who had recently and unexpectedly passed, and she was spot on with all her predictions. She knew a lot of things that only my immediate family knew and was able to provide me clarity and peace on my brothers passing... I cannot recommend her highly enough. She truly cares about her clients. Thank you so much Sunny for everything! I can't wait to speak to you next time.
Nikki from UK
*Mediumship*
I have spent the last 7 years angry because I wanted my loved one back; but after the mediumship with Sunlight Oracle, I can let that go now.
I honestly did not know what to expect from this, but I gained a sense of genuine comfort. Thank you so much!
Logan T. from USA
*Mediumship*
This was an absolutely incredible reading. Sunny was so compassionate & warm. She gave me very detailed information from my loved ones who've passed, and the details she communicated were things only known to a small number of people. She has a wonderfully powerful and beautiful gift. I am so thankful to her.
Jill from Ohio
*Mediumship*
I was blown away with the information Sunny was able to channel during our mediumship session. I recently lost a dear friend and she described him exactly as he was. She was also able to connect with my maternal grandmother who had a very specific neurological condition, and Sunny nailed it. Can't wait to have another session.
Leslie from California
Mediumship + Psychic
I have done a lot of work on myself, and in the midst of it all I lost my parents — 11 months apart.
Sunny confirmed so much that I had doubts about.... I believe I have a healthy amount of skepticism and she's legit, yall.
Ally from California
Psychic
I don't even know the accurate words to use to describe just how wonderful Sunny is. The energy she holds is so comforting and safe.
I trust her to help guide me through tough times in my life. Both my sister and I go to her and we are obsessed! Truly look no further than this spiritual (teacher).
Iain from Wales
*Mediumship*
I was blessed by a reading from Sunny, and she connected me to my grandparents, picking up on my grandfather *to a tee.* She picked up on so many things — including me falling out of my own mediumship talents. She opened the space for me to talk about mediumship and meditation.
I will enjoy a reading again with her.
Ali S. from Oregon
*Mediumship*
Sunny was able to open the door to ancestral healing. She connected me with an uncle I'd never met, as he passed at a young age. She affirmed the spiritual encounters I had been feeling and experiencing.
I am so grateful to Sunny for being the vehicle of messages from those on the other side; she provided me with the familial healing I never thought would be possible.
Becca M. from Chicago
*1:1 Intuition Client*
I noticed a shift in every facet of my life after just a few weeks of working with Sunny. She is thoughtful, careful, and honest in her guidance. The trust I have for Sunny is profound because she epitomizes non-judgment. She enters your shared space with so much meaningful thoughtfulness and consideration but is also totally down to ride the waves with you. Mere words are not enough, but I seriously encourage everyone to give this work a go with Sunny as your mentor.
Priya from the U.S.A.
*Mediumship*
I have used another medium before to connect with my loved ones, but Sunlight Oracle provided me with a different type of reading and message. I felt relief and peace after the reading, as she was able to clear a lot of the doubt that I had surrounding my loved one's death. She did all of this with very minimal detail from me. I would love to connect with her again.
Taylor F. from Indianapolis
*1:1 Intuition client*
I have a lots of feelings that can be very for overwhelming for me, and it's easy to put guards up. Sunny has has given me curated tools that help me understand my heart and my intuition, and I've learned how to let those walls down.
Our energies match very well, and I feel supported and comfortable with her.
I recommend Sunlight Oracle and any of her services! 10/10!!! 🌞
Manika from Mutali, India
*Mediumship*
The reading really made me feel much closer to my dad and sister. Connecting with my sister was a blessing since I always wondered if she knew how much I miss her and how much she was loved.
This reading meant a lot to me.
Jenna S. from LA
*Psychic*
Sunny is a force of nature. She is grounded in transparency and insight. Her readings are filled with golden nuggets of information that help you become more self-aware of your past, present and future. Thankful that we've found each other and glad to have her in my life!
Aleksandra from Canada
*Mediumship*
I cannot find the words to express how profoundly my session with Sunny impacted me... There is no doubt whatsoever that she connected with my loved one in spirit.
Sunny was warm, understanding and protective of both of our needs. Her impressions of my loved one were spot-on and the messages she was able to share both ways has made me feel a thousand pounds lighter.
Annie from San Francisco
*Mediumship*
Sunlight Oracle was able to contact my deceased father and grandfather, neither of whom I'd connected with since I was a child. Describing them to a T, I broke down in tears by the immense guidance offered for my emotional and physical self.
10/10 for professionalism, accuracy, and accommodation — Sunny's gift has definitely moved me, and she will not disappoint. Off to a new chapter in my life with this exceptional information!
Aurore from France + London
*Mediumship*
The reading was extremely accurate, and I was able to get a message from my mum referencing a specific family object that only I would know about.
Sunlight Oracle has this very warm and calm approach which made the reading very enjoyable positive experience. The details she provided will help me with the healing process.
I highly recommend a reading with her.
Alyse L. from Chicago
*Psychic*
How is it that someone I don't know well knows me so well? Sunny is insightful and so invested in her clients- she makes it so easy to trust her. She is blessed and gifted and is one in a million!
Margaret from Ohio
*Mediumship*
The mediumship reading with Sunlight Oracle is the best thing I have done for dealing with my grief. She managed to put me at complete ease.

This is an experience I would recommend to anyone who is working through a loss.
Courtney from California
This was only my fourth reading ever and it was easily the best. Prior to this reading, my scientific mind would only let myself book readings with certified mediums, since those mediums passed a very rigorous scientific test and are already "proven". And I was very satisfied with my prior readings.
I am so pleased to share that Sunny was the best parts of all those readings combined. I was so pleased with my reading (and after listening to the recording again right after, which she sends to you) that I immediately booked a session for my sister. The messages she shared from my loved ones will last me for so much longer than the 40 minutes of our session. I know I will see Sunny again. She has such a calm spirit and her delivery of difficult subject matter in a nonjudgmental way created a beautiful experience that will be with me for a long time.