Back to Store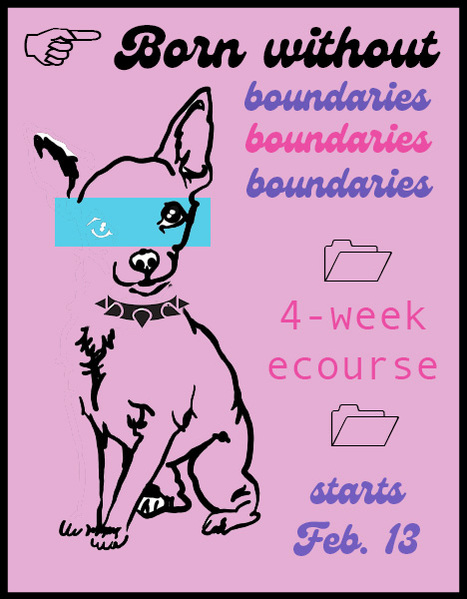 Born without Boundaries
$100.00 USD
This course will be completed on Teachable, an online portal for adult education. Course content will be made available week-by-week, but can be completed at your own pace.
Born without Boundaries is a 4-week online course that teaches you how to confidently set energetic boundaries to align with authentic self.
After this course you'll be empowered to
Set + maintain boundaries in your relationships, guilt-free
Improve the quality of your relationships
Address issues around boundary-setting, from the root (hello, subconscious mind, nice to meet you!)
Pursue a peaceful life free from obligation
Break karmic and subconscious patterns that have likely hindered you for lifetimes
Connect to your divinity
Features of this course include
8+ x lectures outlining the subconscious drivers and conscious knowledge necessary to set and maintain healthy boundaries, as it relates specifically to you and your Human Design.
An introduction to your own Human Design chart and how your energy works in harmony with others
Worksheets and exercises intended to help you unearth your subconscious patterns in relationships
New, recorded Sunlight Oracle meditations + exposure to new forms of meditation
Guided rituals (grab your sage, grab your tarot)
Community of likeminded individuals
*Payment plan available with a $100 deposit, as seen here. Sunny will e-mail you to coordinate dates to pay the remaining balance, which can be sent through Paypal (Venmo not accepted).