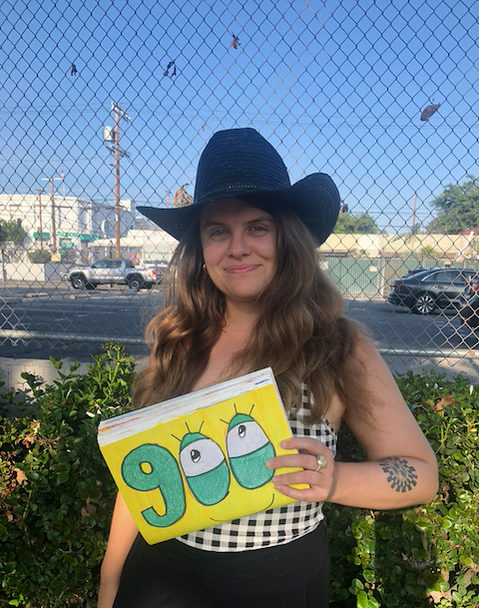 This week I celebrated 900 days of sobriety.
My approach to sobriety is, unsurprisingly, a spiritual one. And while traditional 12-step support groups were founded on spiritual principles, I was moved to navigate my path solo. At the beginning, this felt like a curse ("Why can't I just be *normal* about this?"), but recently I've come to see it as a blessing.
After 60 days of white-knuckling sobriety, my intuition led me to a free, daily yoga practice (shout out to my angel guide Adriene Mishler, IYKYK!) and tarot cards. These practices helped me process and make sense of "feeling feelings" again, i.e. emotional regulation. It is the continued commitment to these practices that has led me to developing my natural mediumship, which is my favorite spiritual practice of them all.
After 900 days sober, I have come to learn this: My reason for staying sober is not only for my own health and sanity, but also for my desire to serve others in a spiritual capacity.
When I am sober, I can create a sacred space for others to join me and process grief; grief is a feeling of loneliness and disorientation that I very much understand. While each person's grief is wholly unique, there is a universal power in feeling seen and feeling known that can carry us through the hardest times. That's why I stay sober; sobriety is what makes it possible for me to do this work and connect to humanity in the way I wish to.
And so here's to 900 days. And 900 more. And if you're reading this, our souls are in sync, and I love you.