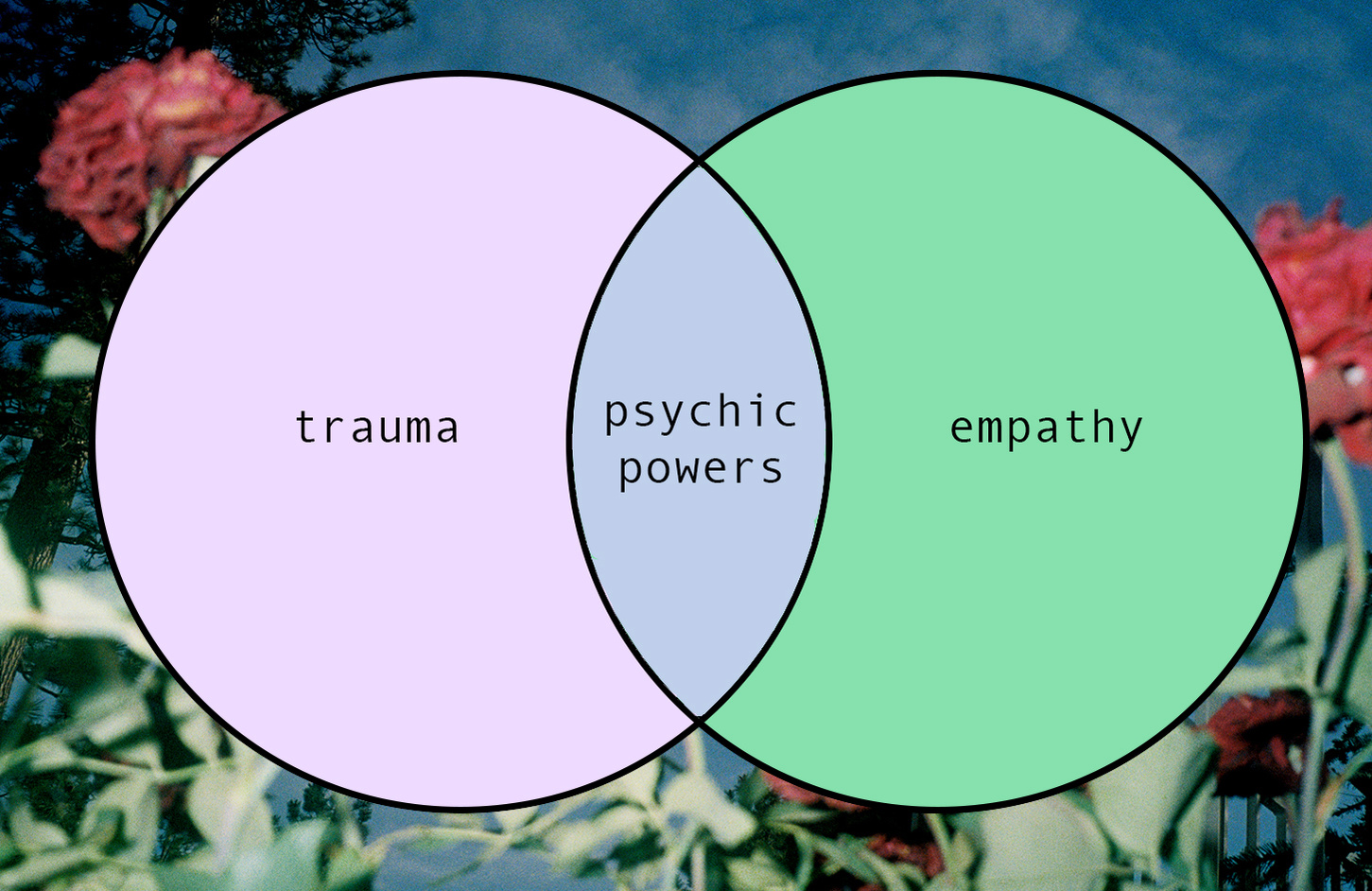 The role of a healer is to mitigate the world's suffering.
Many healers — if not all — come into the profession as a result of trauma and a willingness to heal from it. I don't think you can wake up one day and say, "I want to be a healer" if you haven't survived your trauma and begun to heal it. And I don't think you should be a healer if you can't understand the depth of someone's pain beyond your own.

The gift (or, some may argue, the curse) to deeply feel others' pain is what I think it means to be empathetic. To detect the same pain in a stranger, and recognize their story without being prompted, is what it means to be psychic. In recognizing someone's struggle, a healer finds themselves wanting to be of assistance . In my case, it's the notion, "I felt so bad when x happened, and I never want anyone who experiences x to feel as bad/lost/misunderstood as I did," that makes me want to keep meeting with people.
It's the combination of surviving trauma, actively healing from it, detecting similar trauma in others, and making space for grief that makes a good healer. Without the lived experience (trauma, recovery), without the genuine empathy (yes, empathy can be faked), I don't think people can be of much psychic help to one another.
Being a healer is the shiniest, biggest reward we get for being highly-sensitive people in a world that doesn't make space for big feelings. And as healers, we are tasked with making space not only for ourselves, but for others.